Chilled ceiling system – hook-in ceiling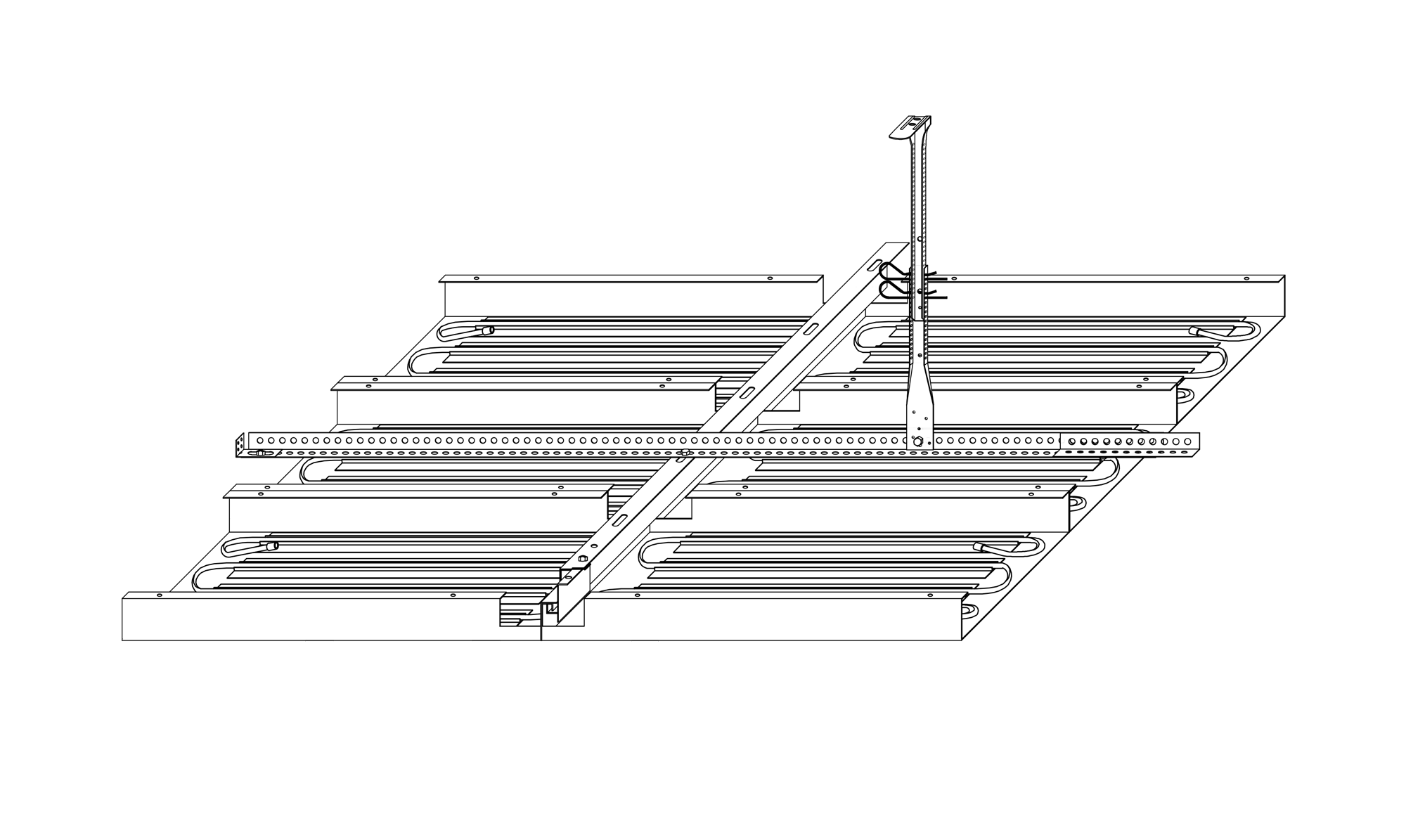 Hook-on ceilings are one of the most frequently used ceiling designs as they allow creative flexibility.
Square, rectangular, trapezoid, triangular and curved ceiling strips can be realised as chilled ceiling with this system. The easy accessibility for maintenance and service work is one of the special features of this ceiling type.