Chilled ceiling system with gypsum boards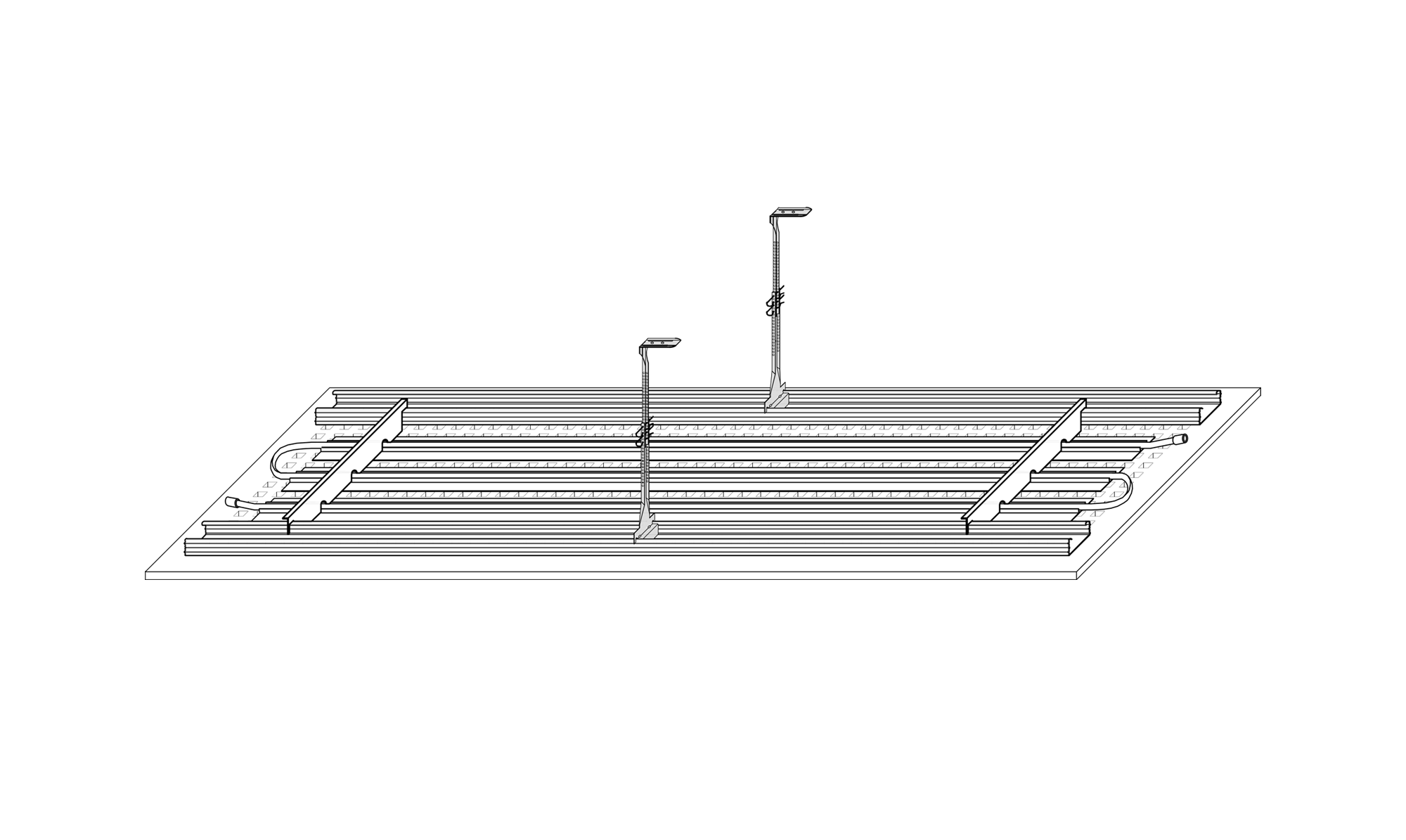 Our high quality copper pipe meander system that is moulded into special thermal conduction profiles and ensures with counter pressure through a universal bracket the flush positioning of the mounted gypsum panel to the thermal conduction profile is a solution for unperforated and perforated gypsum ceilings.
As with our metal cooling ceilings, also here we have the possibility to use a plastic pipe system. An oxygen diffusion tight plastic pipe is laid into milled grooves arranged in meanders in the gypsum panel.
Both cooling ceiling versions have been tested and have high performance values. Equally good sound absorption values as with a normal gypsum acoustic ceiling are achieved for acoustic panels with plastic pipes.